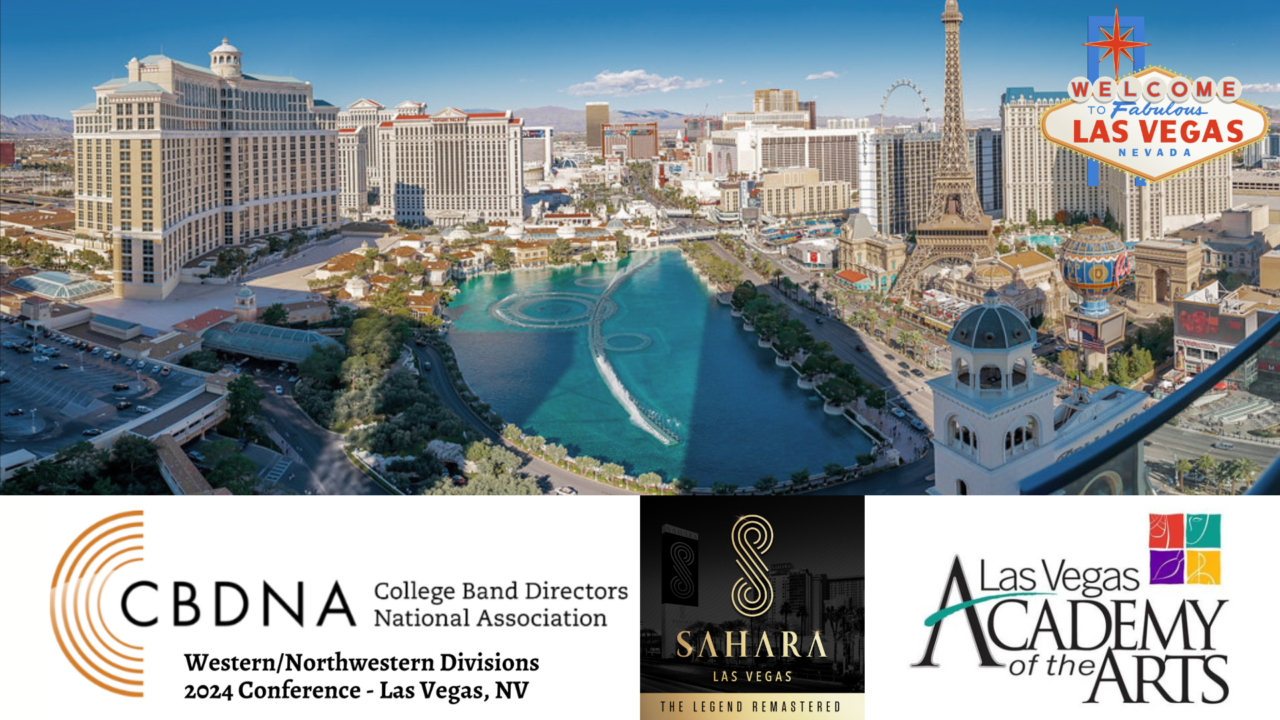 Welcome to the College Band Directors National Association Western/Northwestern Division Conference, held at the Las Vegas Academy of the Arts March 27-30, 2024. Join colleagues, clinicians, and performers from the Western and Northwestern Divisions of CBDNA for enriching professional development sessions and inspiring performances.
Accomodations will be handled by the newly renovated SAHARA, Las Vegas. Click here to make lodging reservations at the CBDNA negotiated rate.
A call for presentations has been extended to September 30. Click here to submit application materials.